In the core MLIS course LIBR 508 001 Information Practices in Contemporary Society the following learning activities were implemented. Group seminars were facilitated by students with peer reviewing of each such seminar. This enabled the facilitator to develop public speaking skills and to plan delivery, drawing interaction from colleagues etc. Peer reviewers would learn to professionally evaluate the seminar for strengths and weaknesses and offer suggestions accordingly.
These weekly group seminars were scheduled with clearly defined topics and assigned readings and held for around a half hour during the lecture. The facilitator would bring the course material based on the topic for the day and the specified readings. The course material would contain both a summary of the readings as well as the activities as planned by the facilitator to drive home the intended message.
During my turn for the seminar facilitation, the chosen topic was Information and Empowerment and we had the privilege of visiting the Museum of Anthropology and that was to be the setting for the seminar, and quite aptly so. The course material prepared was in a booklet form as shown here.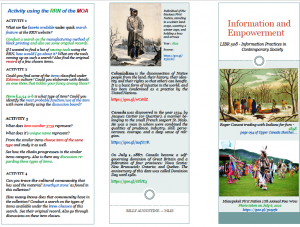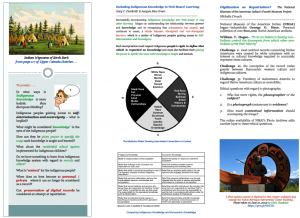 PDF version of the course handout
Share this learning activity with others